Marijuana use has been legalized as far back as 1996 with the Compassionate Use Act of 1996, which allows the use of cannabis.
Since the enactment of this law, many citizens of California have been using cannabis for various medical reasons. As time progressed, the need for a medical marijuana card came up, which various cannabis consumers could get for many benefits.
If you want to get a medical marijuana card in California in 2023, read on.
How To Access The Medical Marijuana Card In California 2023?
Despite the introduction of the compassionate use act and Proposition 215, it's a bit difficult to entirely legalize cannabis in California. However, because of constant pressure from marijuana activists, the Adult Use of Marijuana Act of 2015 was introduced.
This law allows the legal sale, possession, use, and growing of cannabis for people aged 21 and above.
Rules Guiding Having A California Medical Marijuana Card
Although California state allows the possession of marijuana, this comes with some rules. While propositions 215 and 64 allow and regulate cannabis for growth and distribution, local and state cannabis agencies require permits. These renewable permits were introduced in January 2018.
Furthermore, people are allowed to grow marijuana in an area of not more than 100 square feet. They can also only grow cannabis for personal health reasons. Those involved in caregiver services are permitted to cultivate cannabis for up to 500 square feet for health purposes. Also, patients shouldn't be more than 5 in their caregiving service.
Another rule is that people can have or buy ounces of marijuana without a medical marijuana card. However, anyone caught carrying more than 29.1 grams of marijuana will be charged with a misdemeanor and face up to six months in prison. This is the same penalty for anyone carrying 9+ grams of concentrate or cultivating more than 6 plants.
Finally, anyone who causes various fake medical recommendations will be arrested. Patients have the same rights to cannabis as other laws. If you are arrested for marijuana possession, you can get a request for dismissal at the pretrial hearing.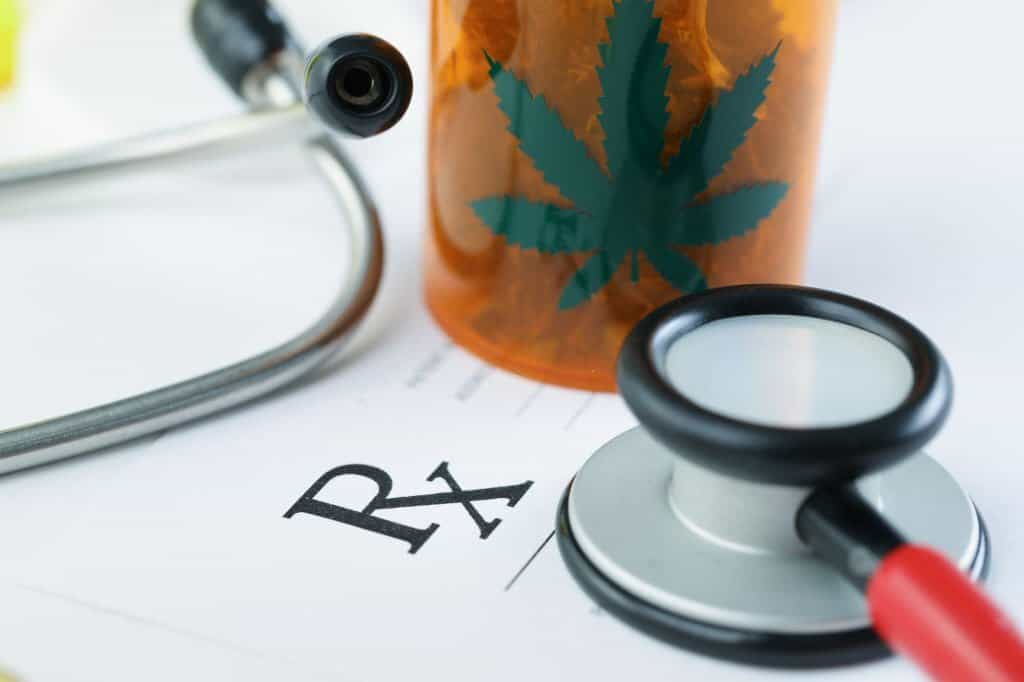 The Importance Of Getting A California Medical Marijuana Card in 2023
Getting a medical marijuana card in California comes with many benefits, which include:
Easy Access To Medical Cannabis Dispensaries
When you possess an MMJ card in California, you can easily get to medical cannabis dispensaries. More than 1,200 health marijuana dispensaries are active and they are selling cannabis without any problems.
Cannabis consumers have easy access to many marijuana strains, products, and expert advice. You could also talk to doctors who can help prescribe the right cannabis for your health condition.
Higher Possession And Buying Limit
California has a limit on how much cannabis you can buy and possess at a time. However, with the medical marijuana card, users have higher limits.
A good example is that recreational cannabis users are allowed to buy only one ounce a day. However, MMJ cardholders can buy up to 7 ounces daily.
Moreover, when you grow cannabis, you are allowed to have up to six plants for personal use. However, when you have this California medical marijuana card, you can grow up to 12 plants.
Saving Money
There are many discounts available for medical marijuana card users. Holders of this card can get cannabis products for less or at lower prices than those without cards. Therefore, with your MMJ card in California, you can save hundreds of dollars yearly if you constantly buy cannabis products.
Lower Age Restrictions
According to California law, people under 21 years are restricted from buying and owning cannabis products. Anyone found in possession of cannabis below the stated age will be arrested. But there are some young people with medical conditions who need these marijuana products for epilepsy and cancer.
These people can get a medical cannabis card in California even if they are younger than the specified age.
Who Can Apply For A Medical Marijuana Card in California?
To be able to apply for this MMJ card, you must :
Be a legal resident of California
Holders must be aged 21 years and above
Minors with health conditions should have a caregiver who must be over 21
Caregivers must meet the legal standards under California state
How Can You Apply For A Medical Marijuana Card Online in California?
Here are some simple steps to getting a medical marijuana card in California in 2023:
Register Online
You just need to sign up and fill out the form with your personal information and medical requirements. You do not need to arrange an appointment! Just create an account! Answer a few questions, and you'll be connected with any medical marijuana doctor in California within minutes.
Consult with an MMJ doctor and tell the MMJ doctor your reasons for needing an MMJ Card
You need to tell them why you need a medical marijuana card. The doctor will ask some questions about your medical history and why you think cannabis will be good for your health.
If you have any questions regarding obtaining a medical marijuana card in California, our board-certified marijuana doctors in California can help.
You'll consult with your MMJ doctor via video chat to see if your medical condition qualifies for the MMJ program.
Whether or not medical marijuana is good for you depends on a variety of factors, including the sort of health problem you have, whether the standard treatment has been beneficial, and your health insurance coverage.
Get a Certificate
If you succeed in the physical assessment by the doctor, you will get a certificate. This certificate has a unique patient number, which allows you to buy cannabis products at several dispensaries.
This certificate will be sent via email instantly after you meet with the doctor. You should also get a hard copy within two weeks.
Apply For A Medical Marijuana Card Now!
This is an optional step because the ID number on the certificate is enough to get you cannabis products anywhere in California. However, if you want, you can apply for a government-issued medical marijuana card. The main benefit of this card is its tax benefits.
If you want a medical marijuana card, it will be sent via mail. It cost $59. You will get it in the mail, and it is valid for a year. It's also great for reciprocity advantages and tax incentives.
Conclusion
Marijuana gives many people health and recreational benefits, which is why getting a medical marijuana card in California in 2023 is important. This MMJ card comes with many benefits for cardholders, which include low prices, tax benefits, and extended cultivation benefits.